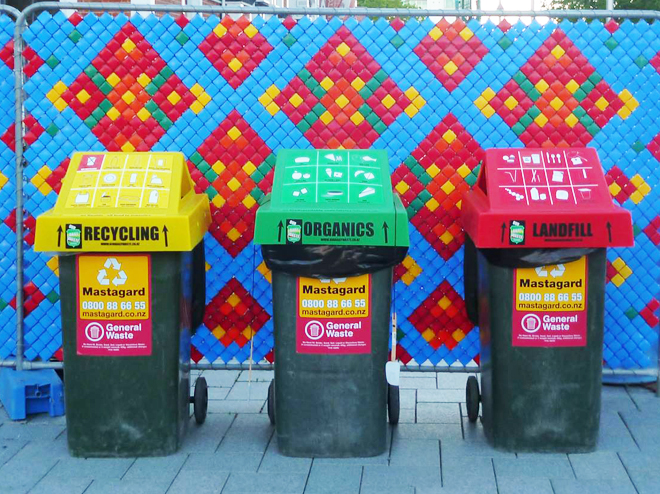 Recycling, communication, waste prevention
Our Daily Waste is a Christchurch-based Recycling and Waste Prevention Consultancy specialising in assisting organisations to fulfil their environmental responsibilities and save in waste fees. Headed by Dr Sharon McIver, who worked previously as Waste Reduction Educator at the University of Canterbury, Our Daily Waste is based on a revolutionary approach to recycling and reduction, where solutions are found to suit the needs of both the business and their waste companies, who we consult with on your behalf. As such we've developed the Icon-Based-Grid DesignTM which can be adapted to suit any medium (poster, sticker, website etc.), and which features the items most likely to end up in your bins. In addition to bin signage we also offer advice on infrastructure, procurement and packaging, along with education initiatives such as workshops, reporting, and instructions advising customers of best practice disposal.
Due to their commitment to environmental accountability we are proud to be associated with Enspiral Accounting and would like to assist their clients in reducing waste by providing a free 2 hour waste audit. Please email sharon@ourdailywaste.co.nz to take up this offer, and visit our website at www.ourdailywaste.co.nz to find out more about how we can help you.